以下英文評語是其他國家的旅客所發表的
Location and price Cleanliness and staff friendliness to be improve
Expedia 真實旅客評語
The room was not what was pictured upon booking, was dirty, no window so felt like a prison cell, cockroaches in the bathroom, mould in the bathroom
Expedia 真實旅客評語
It was DIRTY! Staff was rude. We only stayed for 15min before we decided to leave....
Expedia 真實旅客評語
Stay 3 days 2 nights
The most strategic place to stay for Muslim. Too near with Masjid Sultan. Easy to find Muslim foods. Too bad it's located next to pub. I heard lorry pick up or drop the bottle to the pub during the midnight.
Hotels.com 真實旅客評語
Room is too small for 3. Bed is squeaking . Good location.
Hotels.com 真實旅客評語
READ REVIEWS DON'T LOOK AT PICTURES
Do not be fooled by the pictures! This place is super dated and very dirty. Not a comfortable bed and the sheets felt so filthy I had to sleep in my clothes.
Hotels.com 真實旅客評語
Horrible Maintenance
The hostel was terribly maintained. Most of the toilets were broken. There was only 1 toilet available for all guests to share. It was disgusting. The size of the room was also much much smaller than what was shown in the picture. Would not recommend anyone to stay here.
Hotels.com 真實旅客評語
Ok, but expected more
It is OK for a hostal, but is not as good as the pictures on the app. Some of the places are already depreciated.
Hotels.com 真實旅客評語
Good location at tourist spot, simple and clean hostel. Friendly staff.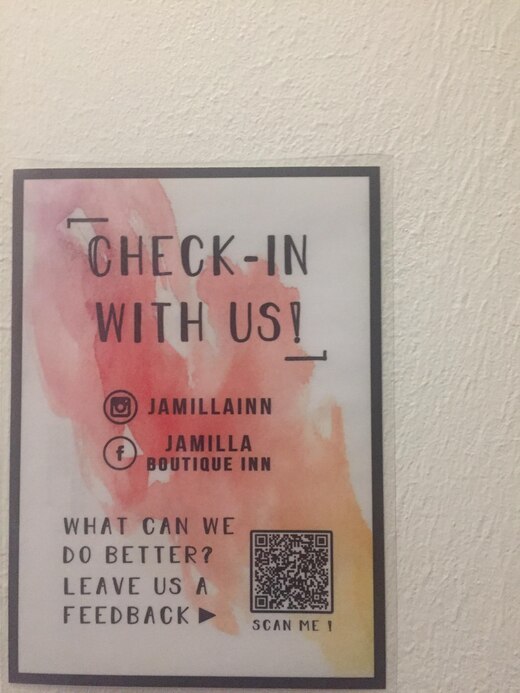 Expedia 真實旅客評語
Nice wit hostel
It was great overall Nice location and clean , comfortable bed
Hotels.com 真實旅客評語
If I could give negative stars for a hotel, I would. I will focus on the filth of this cesspool, starting with the bedroom which had dust everywhere and pieces of who knows what stuck to the walls. Definitely don't make the mistake of looking under the bed (used Q-tips are just one of the surprises awaiting). We spent an hour cleaning just so we could set our bags down. The bed itself also had just a single loose sheet placed on top so it's a mystery whose stains you're sleeping on. The common room/kitchen is another disaster. Almost threw up the first time I opened up the fridge. With shelves missing, there are stacks of disgusting guest foods piled on top of one another from who knows when. I noticed open bowls of rotting vegetables and unknown sticky leaks accumulating at the bottom. The sink was no better, with water not going down the drain half the time due to clogged masses of food bits. Oh, and don't forget the outdoor dining furniture, covered with a lovely pattern of bird poop. Plus the abundance of hair! There's hair in the kitchen, on the terrace, in the common room, and particularly in the bathrooms. Clogged drains were a regular occurrence and the mold was overwhelming. And of course, there are the bugs. A dead cockroach in the shower on my first night let me know what I was in for but the flies are really incessant. You literally have to swat them away while you are using the facilities so as not to have them land on your private parts. Worst experience ever!
Expedia 真實旅客評語
NICE OUTSIDE NOT INSIDE
Nice hostel from outside. In fact love the style of accommodation especially the common room. I was really surprised with the cleanliness. I never been to any hotel / hostel that is so dirty.
Expedia 真實旅客評語
Very average hostel dirty kitchen bathroom no mattress protectors Soo disappointing will not be booking through Expedia again so noisy from music in venue next door till 2in morning bad choice
Expedia 真實旅客評語
Dusty room, unclean common kitchen, and badly-maintained bathrooms. Convenient location, 5mins walk from Nicol Highway MRT. Will not stay here next time.
Expedia 真實旅客評語
以下評語皆為其他國家的旅客所發表的
No breakfast here, only bread
The continental breakfast is not a breakfast at all: white toast with butter/peanut butter/jelly with instant coffee/tea (if you drink black coffee you wont get it here, the i.coffee is three in one so milk and sugar even if you don't want them). Room we were given was not in any of the pictures, really small and other guests really noisy at night. Best thing (term used loosely) about this place is that it is some what cheap, and a lot of places to eat near by.
Hotels.com 真實旅客評語
I wanted have a card key for every person. But with this coat, it was really good to stay there
Expedia 真實旅客評語
ホテル周辺に飲食店多い
駅近、周辺に飲食店が多く楽しめました。 部屋の湿気が凄くてカビ臭いのが気になりました。
Hotels.com 真實旅客評語
Perus hostel
Hyvä perus hostel nukkumista varten. Tosi hyvällä alueella.
Hotels.com 真實旅客評語
Bof n'y allez pas
Chambre glauque qui aurait besoin de un sérieux coup de frais (peinture, meubles vieillots, pas d'étagères pour poser brosse à dents dans sdb...) par contre hyper bien placé
Hotels.com 真實旅客評語
I think beds are too weak. When I'm moving my body on the bed. It's bunk bed, so it's so shaky when I going up or down the bed.
Expedia 真實旅客評語
Cheap and basic
Basic accomodation for good price. Location is OK. Gennerally OK.
Hotels.com 真實旅客評語
本網站所刊登的評語和評分皆為旅客及飯店方面的主觀意見,並不代表或反映 Hotels.com 的立場。如因相關評語而造成任何形式的損害,Hotels.com 及提供評語內容的相關各方皆無需承擔責任。