以下繁體中文評語皆為其他國家的旅客所發表的
以下英文評語是其他國家的旅客所發表的
I think this hotel needs a service overhaul.
The main thing was the service. The room was nice for the price but I don't think I met one single pleasant member of staff. Some where ok. One was extremely homophobic in my opinion and considering this hotel is based in a very gay area.
Hotels.com 真實旅客評語
Close to metro ,tram ,bus ,train.Lots of shops around.Clean,warm,good brekkie.Area safe ,very close to police station.Did not feel unsafe at all,despite a fewvreviews...I teally like it!!
Ebookers 真實旅客評語
The area was full of beggers, gangs, prostitutes and lots of police. You don't spend long there but the central station is an easy walk. You get what you pay for. The hotel was clean and breakfast was plentiful. Our room was described as a city view which we christened little Beirut that still has us laughing.
Expedia 真實旅客評語
Upon reading some of the other comments we were somewhat apprehensive about our booking. We needn't have worried. The hotel was immaculate. The room and bathroom were modern and clean, the bed was comfortable, the shower was great and, despite being at the front of the hotel, with the windows closed you could not hear anything from outside, including the traffic. The breakfast was good and there was a decent selection. The area the hotel is in is a little run down but perfectly safe and at no point did we ever feel unsafe. The hotel is 5 minutes walk from the Central Train Station and in a good location for central Hamburg.
Expedia 真實旅客評語
Lovely stay! Pleasant and did the job. Close to everything! Would definitely stay again
Expedia 真實旅客評語
Convenient Hotel
The hotel is within a short walking distance from train station. Very clean and good buffet breakfast. Fantastic for a one to three night stay in Hamburg. Cafeterias and market nearby.Good value for money. Highly recommended.
Hotels.com 真實旅客評語
Needs tea/coffee making facilities
The stay was fine. Nice and comfortable. Excellent breakfasts. Only complaint was that there were no tea/coffee making facilities in the room. These days, that is considered the norm in the humblest of hotels, especially as there is no room service.
Hotels.com 真實旅客評語
Very convenient to the train station. Staff was efficient but not that friendly. Room was small but clean and there was lots of hot water. Good value.
Hotels.com 真實旅客評語
Good experience
Good experience but should vary their breakfast. Wide selection of TV channels would be better.
Hotels.com 真實旅客評語
We checked out an hour after checking in. The clerk at the counter was rude and would have his cell phone on his ear having a conversation while talking to us. He acted like I was a moron and the whole place smelled like smoke even our room. The area doesn't seem the best so we went ahead and moved along to our next destination. Would not recommend
Expedia 真實旅客評語
Good value, clean and quiet
Savoy was very nice for its price range: room was clean and comfortable, service was friendly. Breakfast was good if not extraordinary. All-in-all a good value. Would stay again. Just far enough from the central station to not be quiet but still convenient to the station. Indian restaurant across the street was very good.
Hotels.com 真實旅客評語
Awful staff, felt very uncomfortable and unsafe. Hotel overall was good, location however wasn't very safe
Expedia 真實旅客評語
Hotel in central location
+ Great breakfast and very friendly staff, very central location - Room was only cleaned twice in 5 days, larger lowering in the floor in front of the bathroom entrance which was covered by carpet and could cause tripping, iron was only available through hotel next door
Hotels.com 真實旅客評語
Cannot fault the hotel
Cannot fault this hotel, it was clean, well organised, breakfast was good, felt secure and staff were helpful whenever we had any question. It was also a fantastic price.
Hotels.com 真實旅客評語
Too much noise at front of Hotel
The main problem is that the rooms at the Front of the Hotel have no air conditioning and so you have to leave the windows open at night ( I was there end Sept). However, this is a very bust street with lots of restaurants / bars around plus the noisy street cleaning trucks arrive very early in the morning. I had to buy ear plugs and even then was woken many times by outside noise, Also, you have to pass some very dodgy streets and people if you walk from the train station to the Hotel.
Expedia 真實旅客評語
Neighbourhood felt unsafe
Hotels.com 真實旅客評語
Only okay
It was fine. I'd rather pay less and have no breakfast. There was no fridge in the room and not all reception staff were particularly friendly. The safe was weird. You needed a key from reception which required a €20 deposit. You couldn't take your room key out of the hotel. Which was good and bad. It meant you always had to ask for it whenever you returned to the hotel, but then it meant you did not need to take it out.
Expedia 真實旅客評語
Close to Hauptbahnhof
A decent hotel tucked away above a cinema. We stayed in a small but clean & functional room. The breakfasts were good & although there's no bar, we could get a drink from a vending machine in reception. With less than a 10min walk to the central train station & about 30mins to the docks, I'd recommend this hotel.
Expedia 真實旅客評語
Great hotel, great city. I will have to return again.
Hotels.com 真實旅客評語
Accessibility. Not sure if cultural or what, but staff in a hotel industry should be very friendly. When my sisters and I checked in, no smiles from the front desk, no explanation or details of our hotel stay. I was under the impression that hotels everywhere come with air conditioning, the hotel's site DID NOT NOTICE that there is NO AC! If hotels in the Philippines which is a 3rd country comes with AC, how I will expect that this hotel in the city of Hamburg doesn't have? It is only by serendipity that we met a hotel housekeeping staff— Fatima Salana that truly makes our hotel stay bearable because we were about to check out to an American chain hotel.
Expedia 真實旅客評語
Lovely clean friendly hotel
Expedia 真實旅客評語
The staff were rude except the young guy.
The guy who was in the reception on the 2nd of May ( evening) was not helpful and not nice at all.
Expedia 真實旅客評語
Centre located, everything is in optimal walking range.
Hotels.com 真實旅客評語
it's close to the train station!
close to the train station, lots of little shops! location is good, plenty of places to eat around there, all within walking distance! :D
Expedia 真實旅客評語
Mixed Bag
I managed to get a room on the top floor - was huge! Great view, great bathroom.. loved it..! The area of the hotel is fine, but it's pretty sketchy really. I was visiting for 1 night by myself to see what Hamburg was all about, and it was suitable overall - good value, and close to the train line.. but if I were taking my partner or staying longer I wouldn't stay in this general area. Room was excellent, front desk staff printed a train ticket for me on the spot very inexpensive. Elevator was tiny, but whatever - it did the job. Vending machine in the lobby dispensed beers.. Breakfast was included.. the eggs were delicious..! though no sausage or bacon .. still a fine starter for the day. overall - I would recommend this place.. though not for a romantic getaway..
Hotels.com 真實旅客評語
Hotel booked at the last minute & happy to accept a check in after midnight when our flight was delayed.
Expedia 真實旅客評語
Close to many shops, comfortable
Over all it was good. The neighborhood is okay, not too great, in terms of crowd. Many shops and restaurants close by. Haubtbahnhof (main train station) is very close - 3 minute walk. It comes quite handy. I traveled with my wife and 2.5 years old. The only thing I did not like was that there was no air-conditioner in the rooms. So if it is too hot (which was when i was there), then its not a good experience. Decent breakfast buffet.
Hotels.com 真實旅客評語
以下評語皆為其他國家的旅客所發表的
Bra val i Hamburg
Prisvärt, bra läge, bra parkering
Hotels.com 真實旅客評語
Rigtig fint, god service
Hotels.com 真實旅客評語
Das Frühstücksbuffet war klasse, die Lage des Hotels geht so.
Expedia 真實旅客評語
Die Lage ist einfach super und obwohl wir ein Zimmer zur Straße hatten, war es nacht sehr ruhig. Das Zimmer war sehr sauber und die Betten sehr bequem. Es wäre schön gewesen, wenn es noch eine Möglichkeit der Getränkezubereitung gegeben hätte. Das Frühstück war einfach aber reichhaltig.
Ebookers 真實旅客評語
die umgebung im bahnhofsviertel grausam.die bunte kulisse der matrosen aus aller welt in früheren zeiten war exotisch und schön. das heutige volk ekelerregend.
Expedia 真實旅客評語
God lydisolering
Sentralt, fem minutter å gå fra Hauptbahnhof, i en gate der innvandrerbutikker med bugnende fruktdisker ligger på rekke og rad. Meget god lydisolering. Bra frokost. Jeg kommer gjerne tilbake.
Hotels.com 真實旅客評語
Die Unterkunft ist absolut ihren Preis wert. Es gibt ein ordentliches Frühstück, die Zimmer sind auch für drei Personen groß genug, es gibt bewegliche Bügel, auch die Badezimmer sind in einem gepflegten Zustand.
Expedia 真實旅客評語
Einfaches sauberes Hotel in zentraler Lage mit ordentlichen reichhaltigen Frühstück. Höfliches professionelles Pesronal.
Expedia 真實旅客評語
freundliches Personal, sauberes Zimmer und Bad, gutes Frühstück zu enger Fahrstuhl Geruchsbelästigung im Zimmer durch den Abzug eines benachbartem Restaurants
Expedia 真實旅客評語
Für eine Übernachtung zwecks Musicalbesuch war das Hotel für uns prima. Nur 5 Minuten zur nächsten U-Bahn station. Somit gut sich auch ohne Auto in Hamburg zu bewegen.
Hotels.com 真實旅客評語
Die Unterkunft war in Ordnung. Die Zimmer sind klein, aber alles sauber und funktionell. Für einen Wochenendtrip absolut ausreichend. Sehr gut hat uns das üppige Frühstücksbuffet gefallen.
Expedia 真實旅客評語
Bis auf etwas zu kurze Betten, war das Hotel gut. Die Lage ist ziemlich zentral, Der nahe Bahnhof ist sehr von Vorteil.
Hotels.com 真實旅客評語
Spinnweben an der Decke. Ansonsten war alles sauber. Frühstückseier lauwarm bis kalt, könnten weniger gekocht werden aber dafür heiß angeboten werden. Werde aber wieder das Hotel buchen.
Expedia 真實旅客評語
Bei einem zwei Nächte Aufenthalt wurden alle Handtücher getauscht, obwohl sie nicht auf dem Boden lagen. Dies spricht für den Service im Haus, aber für die Umwelt hätte ich auch kein Problem gehabt, diese ein weiteres mal zu benutzen. Die Sicherheit bei der Herausgabe der Zimmerschlüssel ist sehr gut.
Expedia 真實旅客評語
Godt og billigt
Vi tog til Hamborgfor at komme til Julemarked. Hotellet ligge tæt på banegården, men vi tog bilen og der var rigelig med plads i deres parkeringskælder. Hotellet var rent og pænt og morgenmaden var fin.
Hotels.com 真實旅客評語
God til prisen
Godt hotel til prisen. Forslag mulighed for at lave kaffe eller te.
Hotels.com 真實旅客評語
Julehyggetur
Hyggetur med venner, julemarked, busrundtur, chopping.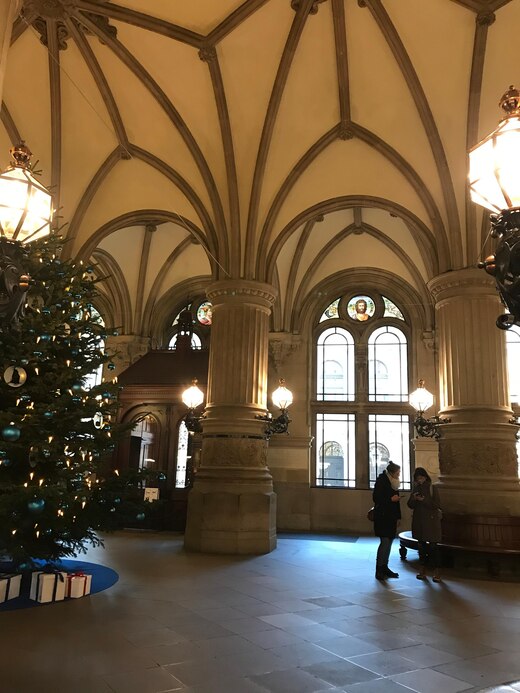 Hotels.com 真實旅客評語
Nice stau
Nice hotel, quiet on fourth floor and ok room. The area is not Nice, with drug dealers and hookers in the evening. Tre hotel has a parkering place below the hotel and that is great! We could choose this hotel again
Hotels.com 真實旅客評語
Wir sind sehr zufrieden. Das Zimmer war relativ klein aber gemütlich eingerichtet, sauber.Das Badezimmer mit Badewanne modern ausgestattet.Mit WLAN keine Probleme . Das Frühstück einfach aber wir sind satt geworden:). Personal sehr freundlich.
Ebookers 真實旅客評語
Dejlig morgenbuffet , der mangler et lokale man kan sidde i om aftenen og hygge sig værelserne er for små til at man kan sidde 4 og spille kort.
Expedia 真實旅客評語
Siisti hotelli. Melko hyvä aamupala. Nopea sisäänkirjautuminen. Katu oli rauhaton ja epäsiisti.
Ebookers 真實旅客評語
그런데로 좋았어요
Hotels.com 真實旅客評語
本網站所刊登的評語和評分皆為旅客及飯店方面的主觀意見,並不代表或反映 Hotels.com 的立場。如因相關評語而造成任何形式的損害,Hotels.com 及提供評語內容的相關各方皆無需承擔責任。